This mornings harvest.
You just know it is gonna be a good day when you get up and the first thing you do is harvest fresh blueberries right off the bush in your front yard. It's not a huge harvest, but enough to start me off on the right foot (and my parrot, who insisted on having one of her own).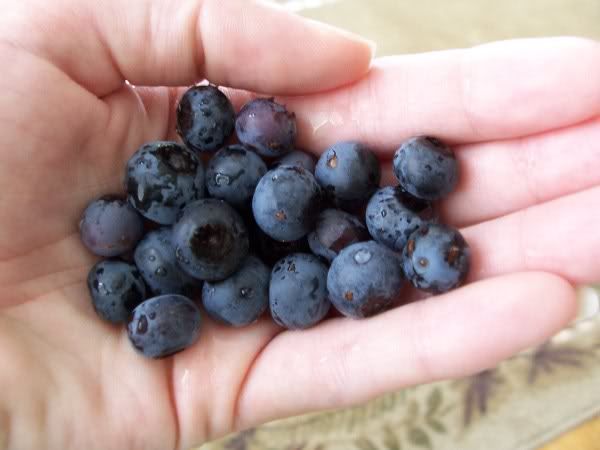 Combine that with the fact it is technically my day off and as soon as I go to the post office I am free until Sunday. Then add in the rock music blaring in my office and I am good to go. What will I do next? Trim my lantana bushes? Read the book I started two days ago (see I am being a responsible reader)? Write more of my great American novel? I'm not sure, but they all sound good to me. Have a fabulous weekend. I plan too.