News
Category
Isn't this fun? One of the other blogs I visit posted about a front porch party. See it HERE. The blog Rose Colored Glasses lists over 70 participants in the Front Porch Party. Click on it to visit other bloggers porches or dream porches. If you have a thing for porches like I do, it may take a while. Enjoy!.
Here is my front porch in the making. We have lots of plans for it, but so far haven't gotten to any of them: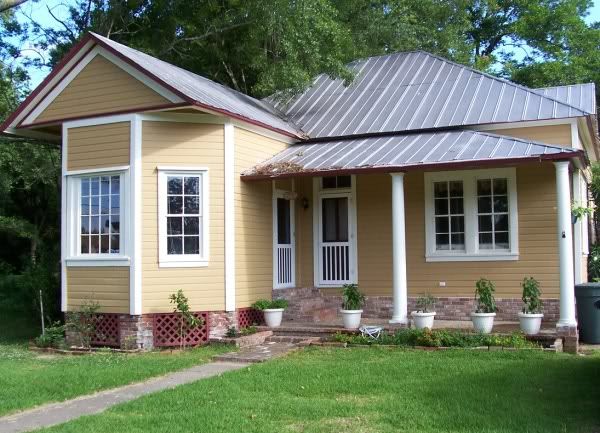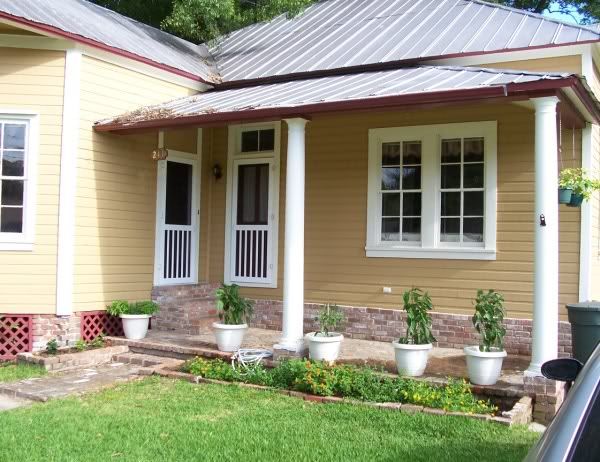 The potted plant closest to the house on the left is my herb pot. The other four are our pepper plants. We have a cowbell and red, yellow, and purple bell peppers. The bouganvillas hanging off to the right, usually hang in the front of the house, but they were not getting enough sun right now do to the sun being so high in the sky, so they were moved, for now.
We plan to build a wood porch and bring it up to the actual front door. Those brick steps are really high, which isn't a problem for us, being tall people, but anyone with aches or pains might have difficulty with them. Anyway the porch was on the schedule for this spring but didn't make it. Maybe in the fall. It's way too hot now. Also there are hooks for a porch swing. I can't wait for that. :-)
And just for fun: My sunflower patch.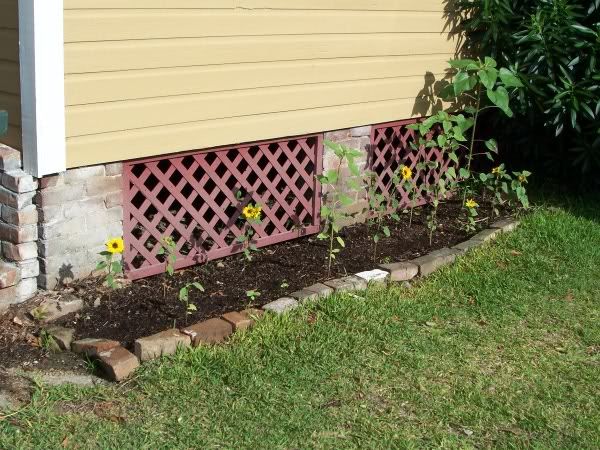 Just thought I would update you on what I have read lately:
In order of recently finished
Enchanted, Inc.  by Shanna Swendson
Chocolate Chip Cookie Murder by Joanne Fluke
All three are fun easy reads.  My favorite of the three was Basket Case.  Who couldn't enjoy a book with a rock band called Slut Puppies?
On the bookshelf waiting:
Once Upon Stillettos by Shanna Swendson
Damsel Under Stress by Shanna Swedson
The Black Jewels Trilogy by Anne Bishop
Recent IPOD listens:
Spring is here and I couldn't be happier about it. It is 70 degrees out today, warm and beautiful, low humidity. It is definitely a beach day. Too bad we won't make it out there today. It's all okay though. Our yard is coming to life. The blueberry bushes, the pear tree, the azalea bush, the Japanese magnolia, and my camillia tree are all blooming. We just realized our mystery tree is a magnolia and it should be blooming any day now. I am pretty excited about that. It looks like it will be beautiful. My bouganvilla plants look like they survived. yay! I didn't kill them. Though we are still unsure about the hibiscus and the basil plant ( I might have succeeded in killing those). Although to be truthful, I don't care about the basil plant. It had taken over my herb pot. The chives survived and thats what matters to me. I will be upset if the hibiscus don't make it. Those are my favorites, but it looks like one might survive at least. Dang, just call me plant killer. To keep my spirits up, I took pictures of the azalea and the camilla.
This time of year, while wonderful and full of joy, can be so very hard on many people.  It is sometimes hard to know how and who one can help, especially when one is tight on funds.  It does seem most everyone I know is tighter this year in the funds department.  However that isn't stopping us from doing what we can.
I want to share with you a few things I have done that have made me feel really great this year.  One of them was my donation to Locks of Love.  Just yesterday I went down and got my hair chopped off and am sending in 20 inches of hair to Locks if Love.  I have been meaning to do it for about six months now.  Yesterday something just clicked and off I went to do it.  Greg took a kinda blurry picture of me, but I am showing it anyway so you can see how long it was and how long it still is.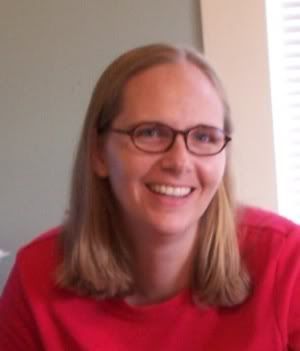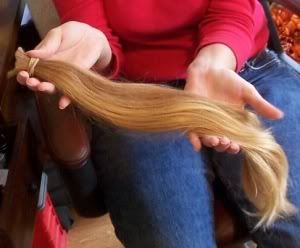 The other thing I have been able to do, is share some thing things I had, that I don't use or need anymore with some fellow lampworkers.   A beautiful person had a great idea to post a thread for people to list things they would like to have and it was a no pressure, stress free secret Santa kind of thing.  Lampworkers all across the globe were soon sharing things with other lampworkers as a Christmas surprise.  It was truly wonderful to read all the thank you posts from people literally everywhere, from all across the world.  It's a great community I tell you.
One more thing I have on my list of thing to do, is to make butterfly and heart beads for Beads of Courage.   They are used for symbolic gesters for milestones and memories of children with serious illnesses.  Please, if you are a lampworker, consider this cause.  It is something easily doable, or at least I think so.
In a time when funds are tight, it is very rewarding to me to be able to find things I am able to do with love.
Have a Merry Christmas!